Residencies
2017 Artsbox Artist in Residence
City of Marybyrnong, Footscray
MAPPING MESSAGES
During the month long residence I worked with the community to populate a wooden wall map.
People passing by or visiting the neighbouring library were invited to write messages to a friend,make a statment about something they loved about where they lived, felt strongly about or simply draw a picture on a selected map piece.
The individual pieces had been premade out of ply wood and covered in bright fly-leaf pages from vintage Readers Digest condensed novels and fitted together to form a colourful and fun map of the city of Marybrynong- a message map celebrating the city's diversity, culture and the people who live there.
The map was then gifted to the people and now hangs in the Footscray Library for the community to enjoy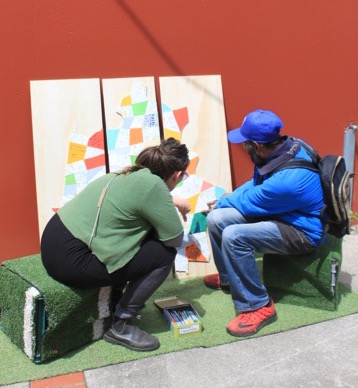 The locals taking part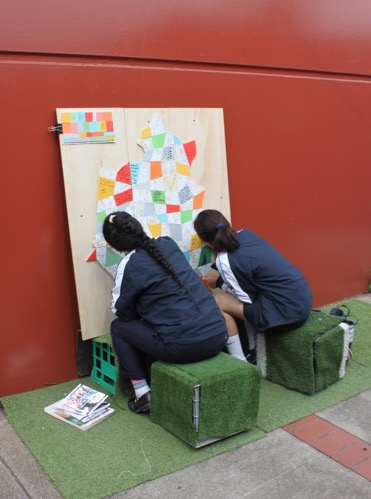 So many people were interested in telling their stories.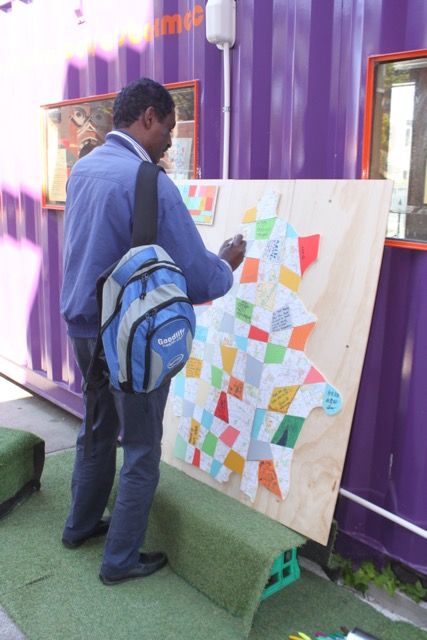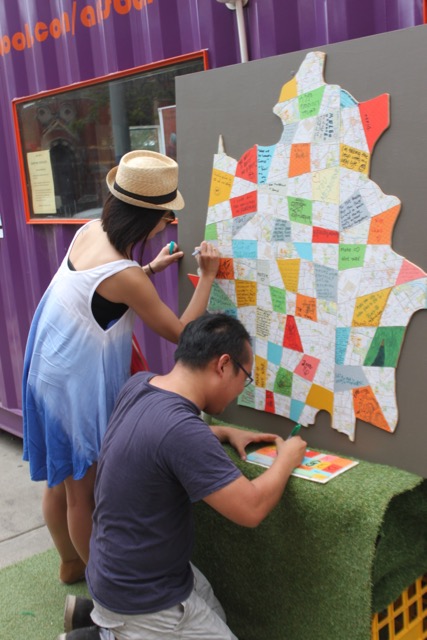 The map is coming together nicely.
---
2015 Montsalvat Artist in Residence
Eltham
SITES UNSEEN
Sites unseen was a project investigating the small and often overlooked memories and nuances of Montsalvat.
Singularly, these individual components may appear quaint but insignificant while collectively they contribute to the heartbeat and charm of Australia's oldest artist colony.
While there for four weeks I documented and replicated obscure detail and embellishments from the architecture, gardens and art works on site as a starting point for a series of small sculptures and installations.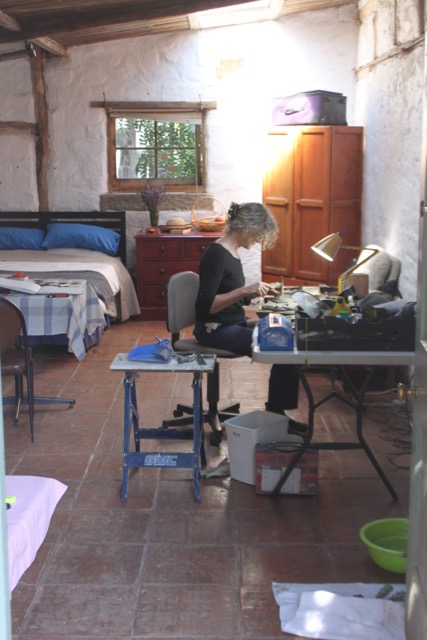 My Montsalvat residency studio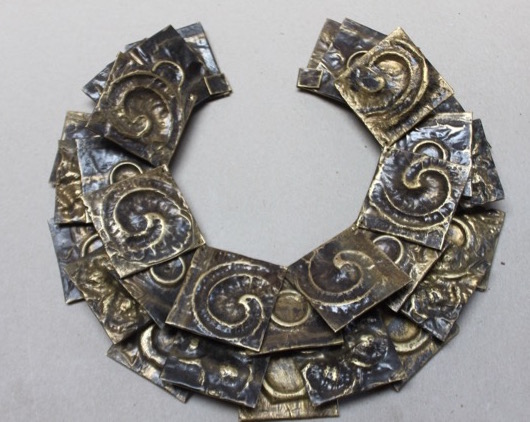 Matchams collar- inspired by the works of Matcham Skipper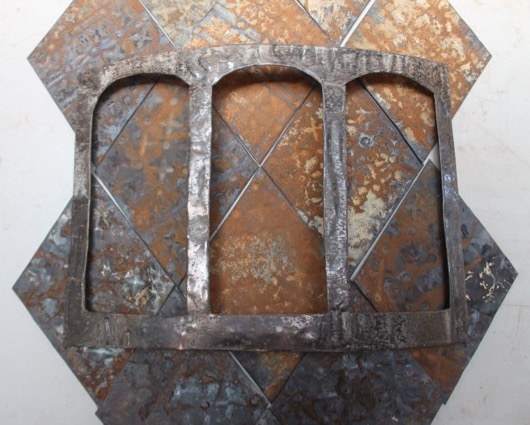 test pieces
---
2012 Hill End Artist in Residence, Hill End NSW
Bathurst Council
NATURE'S TABLE
During my residency I undertook daily walks to collect glass and ceramic shards as well as natural remnants from the historical mining village of Hill End.
Taking these back to the studio to study their form and reinterpret them in either multiples or single pieces out of recycled corrugated iron sourced from the Hill End tip.THey were then placed back where I found them causing no disturbance to the natural environment.
I also created a metal and wire map of Hill End called Mullock heaps and mineshafts.
Both Natures table and Mullock heaps and mineshafts were exhibited at the Bathurst Regional Gallery in the same year.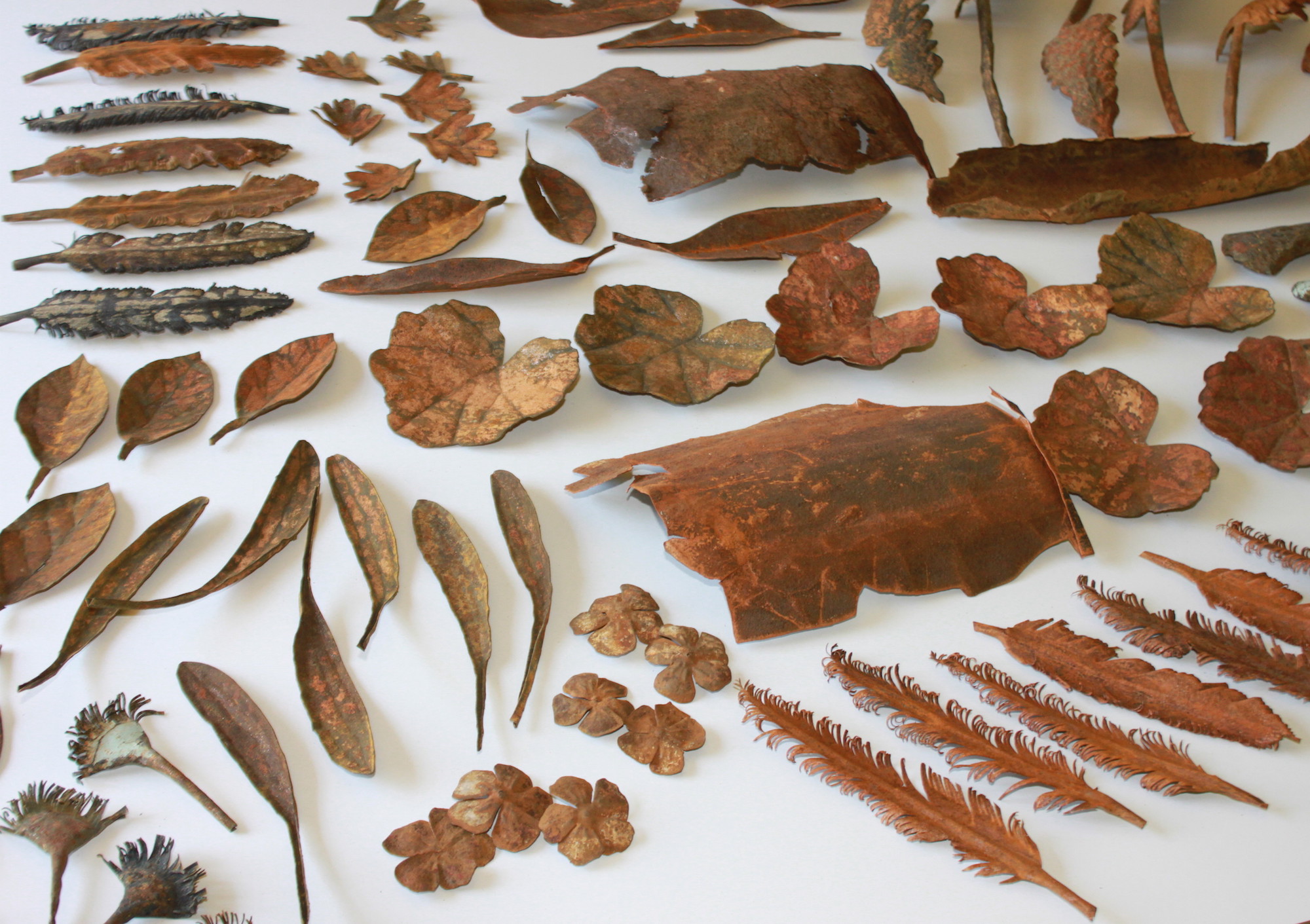 Nature's table-detail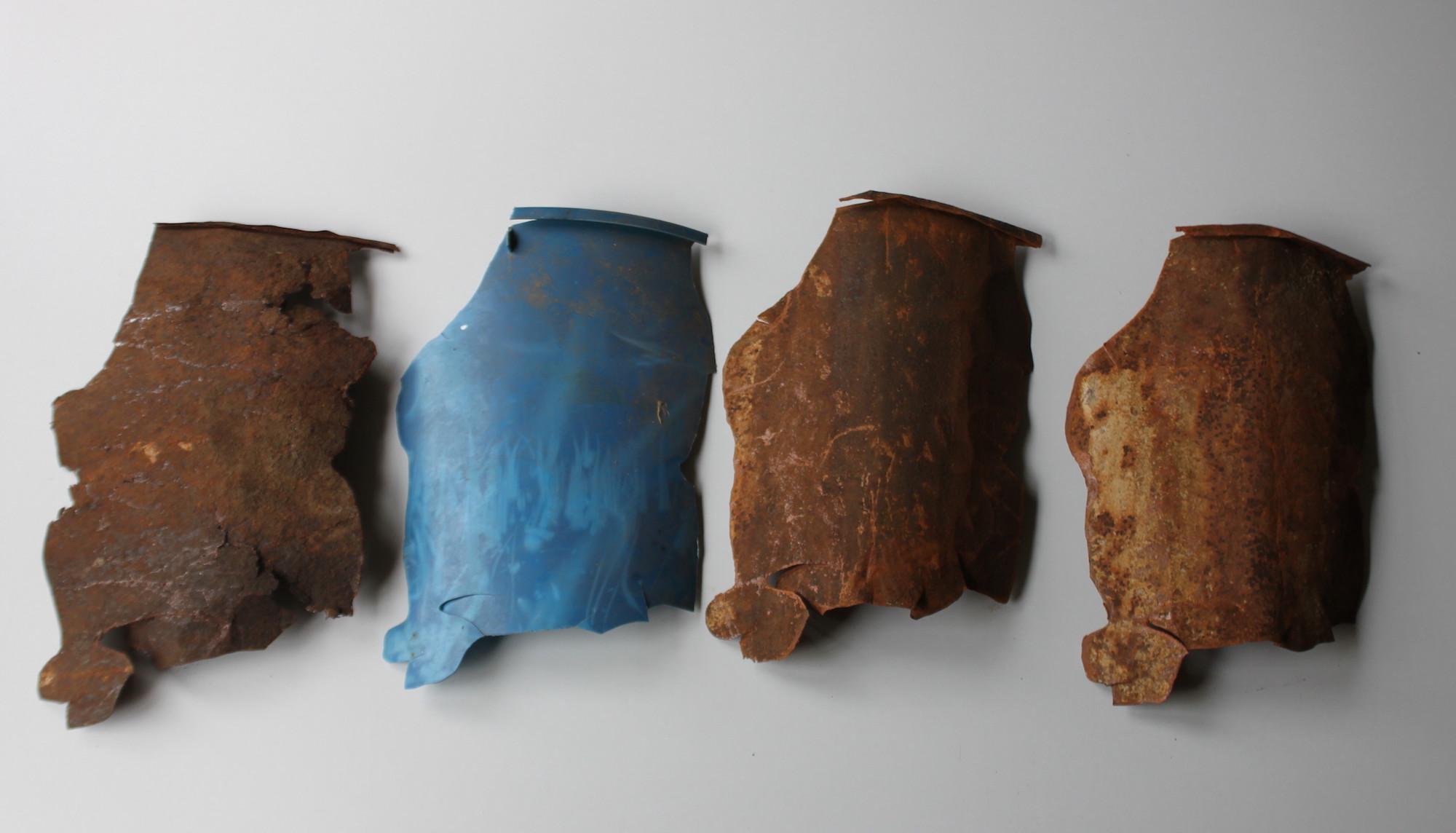 bucket fragments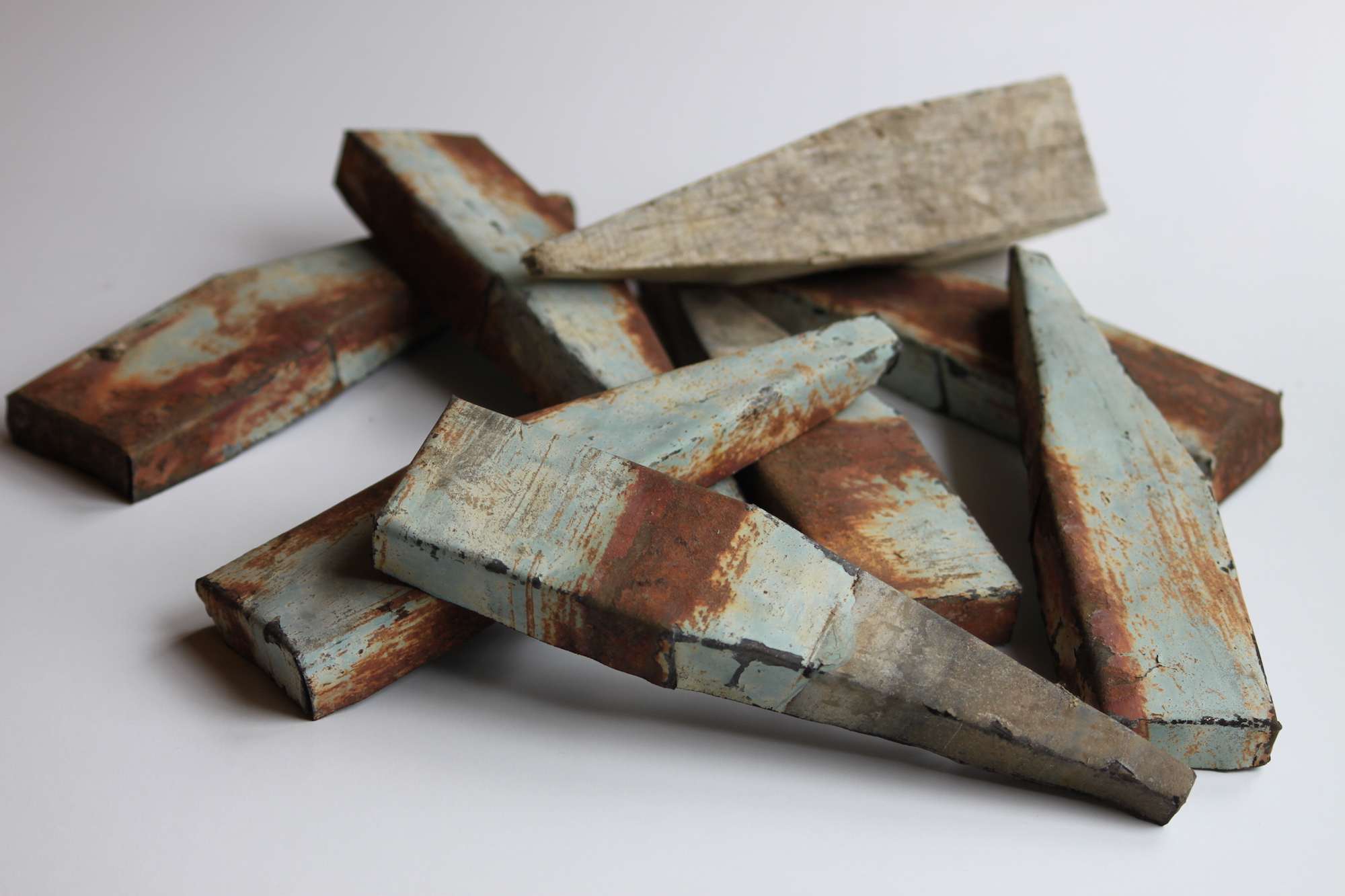 marking pegs
Mullock heaps and mineshafts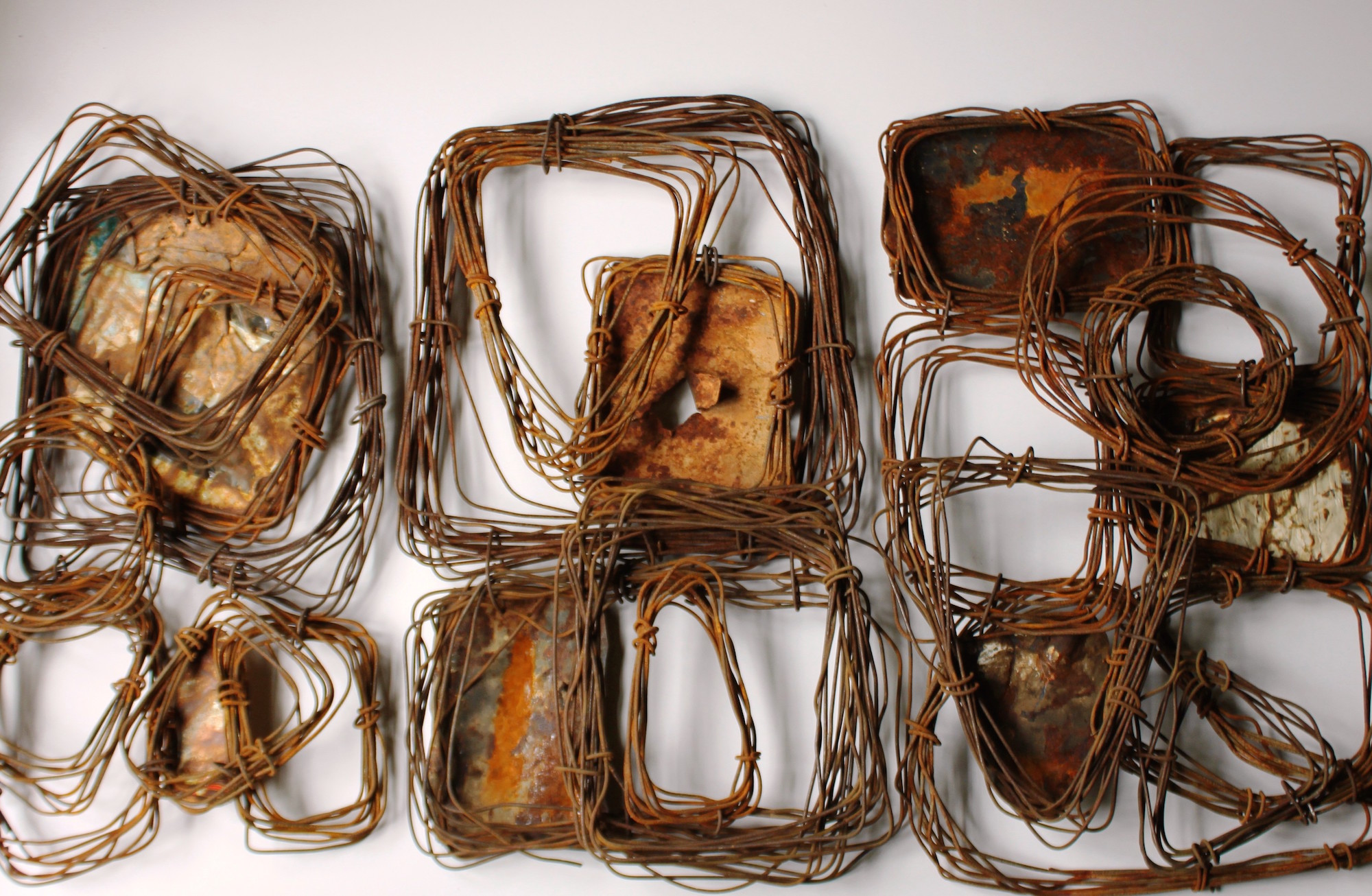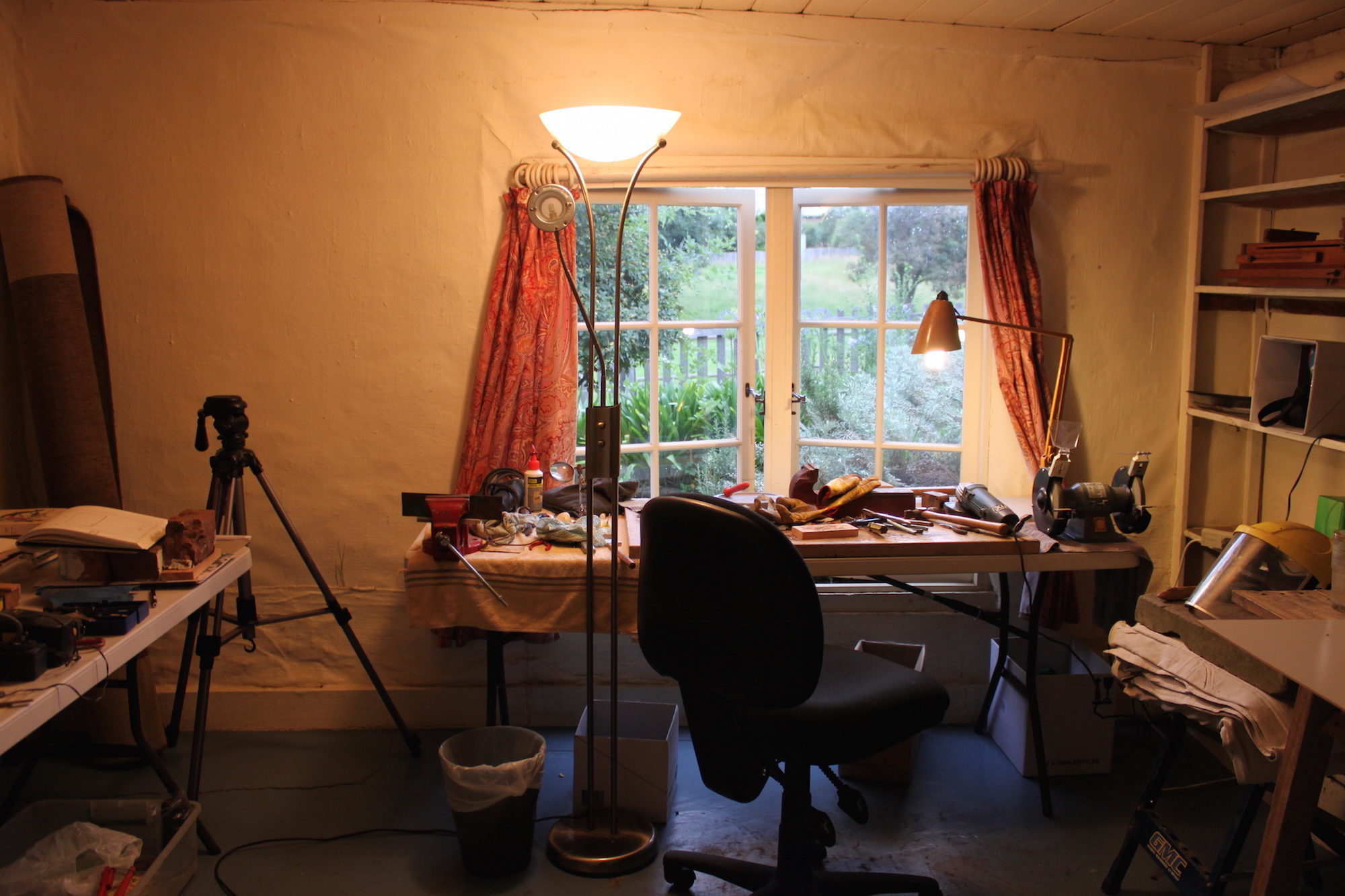 My Hill End studio in Murrays Cottage
---
2011 Laughing Waters Artist in Residence, Eltham
Nillumbik Shire Council and Parks Victoria
NATURE'S TABLE
This project was inspired by wonderful childhood memories of the nature table we had both at home and in the classroom-always covered with objects of varying textures, colours and sizes - all found outdoors.
Elements left behind on the grounds of Birrarung House were borrowed; documented and recreated using recycled metals . The fragments included twigs, feathers, stones, incsects, fallen leaves and bones and all were placed back where I found them after being drawn, photographed, identified and replicated .
These pieces were displayed on handmade trestle tables imitating a museum or archeological presentation.
I also documented where the fragments were found and created a sculptural, three domensional map of the property constructed out of bird wire and recycled kitted woolens. The map combined a number of seperate segements fitting together like a puzzle .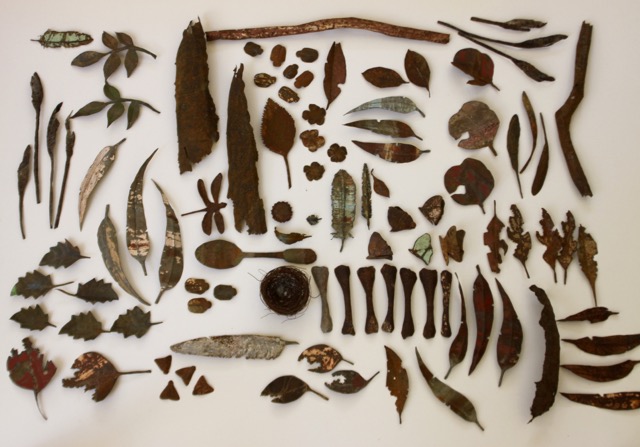 Nature's table-detail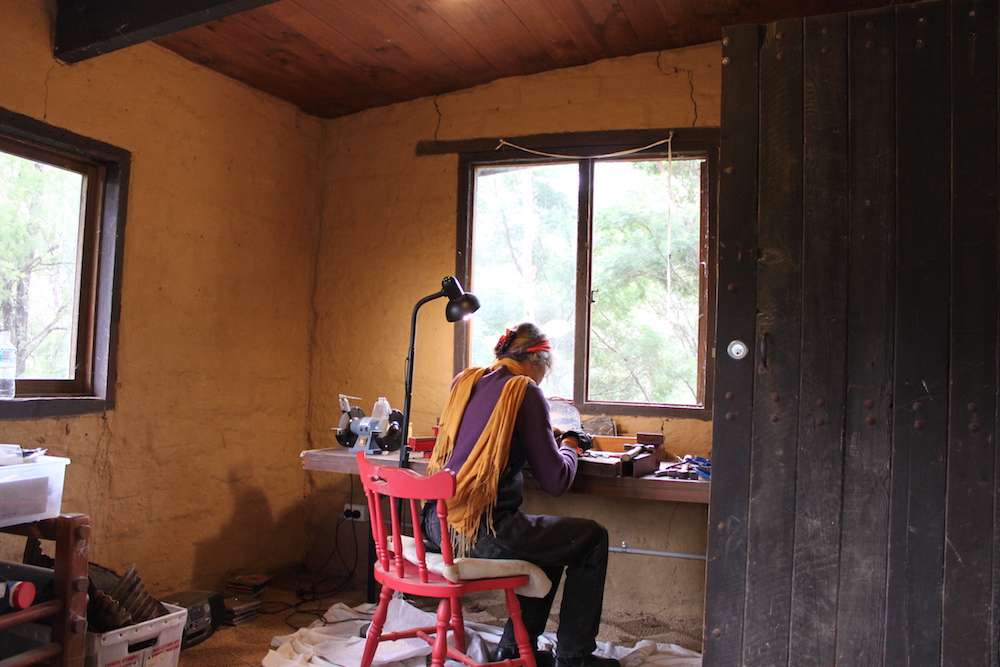 Working in my Laughing Waters studio. It was so peaceful looking out at the magnificent native bush garden while creating Nature's table.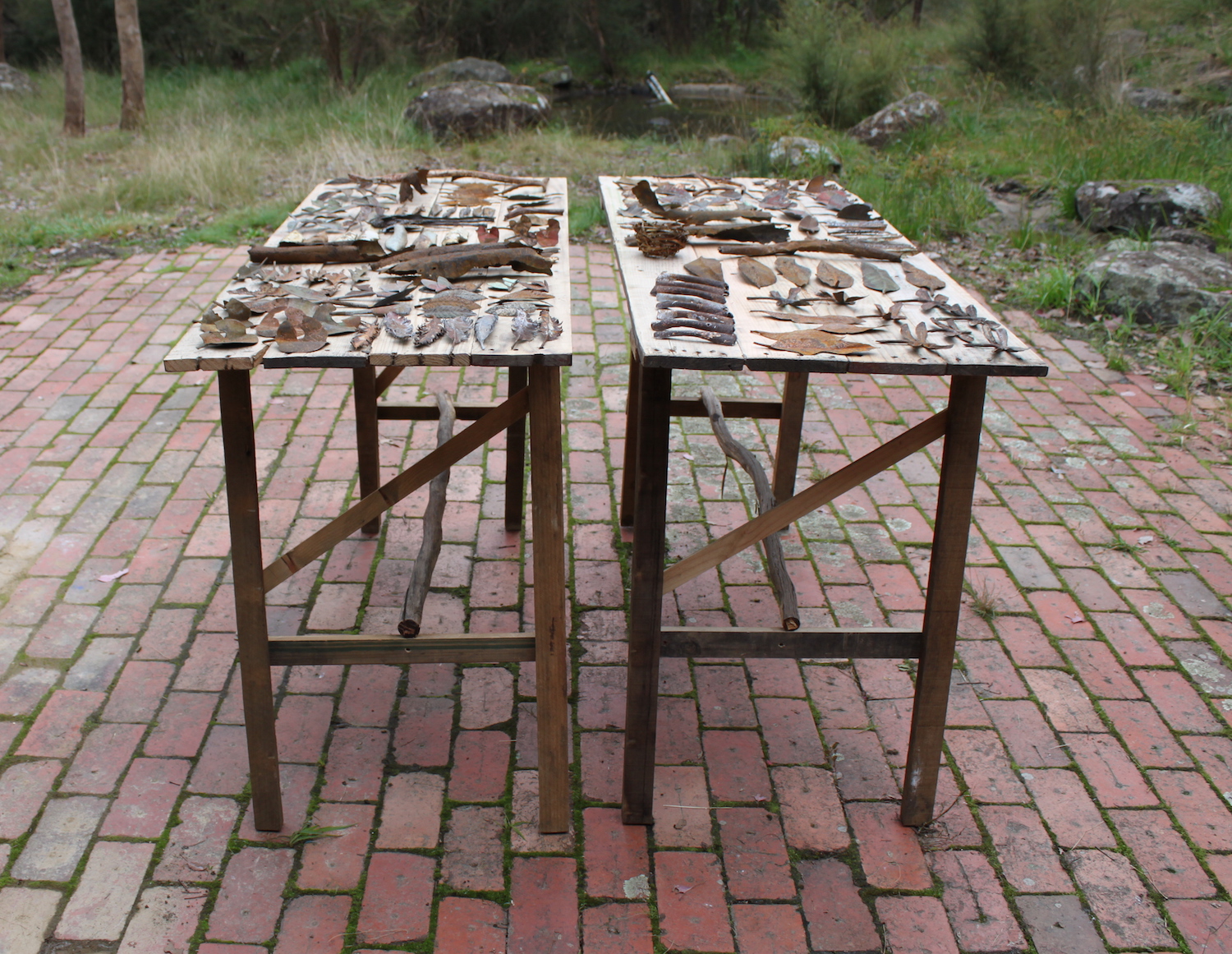 The finished work set up outside for open house/studio at the end of the residency.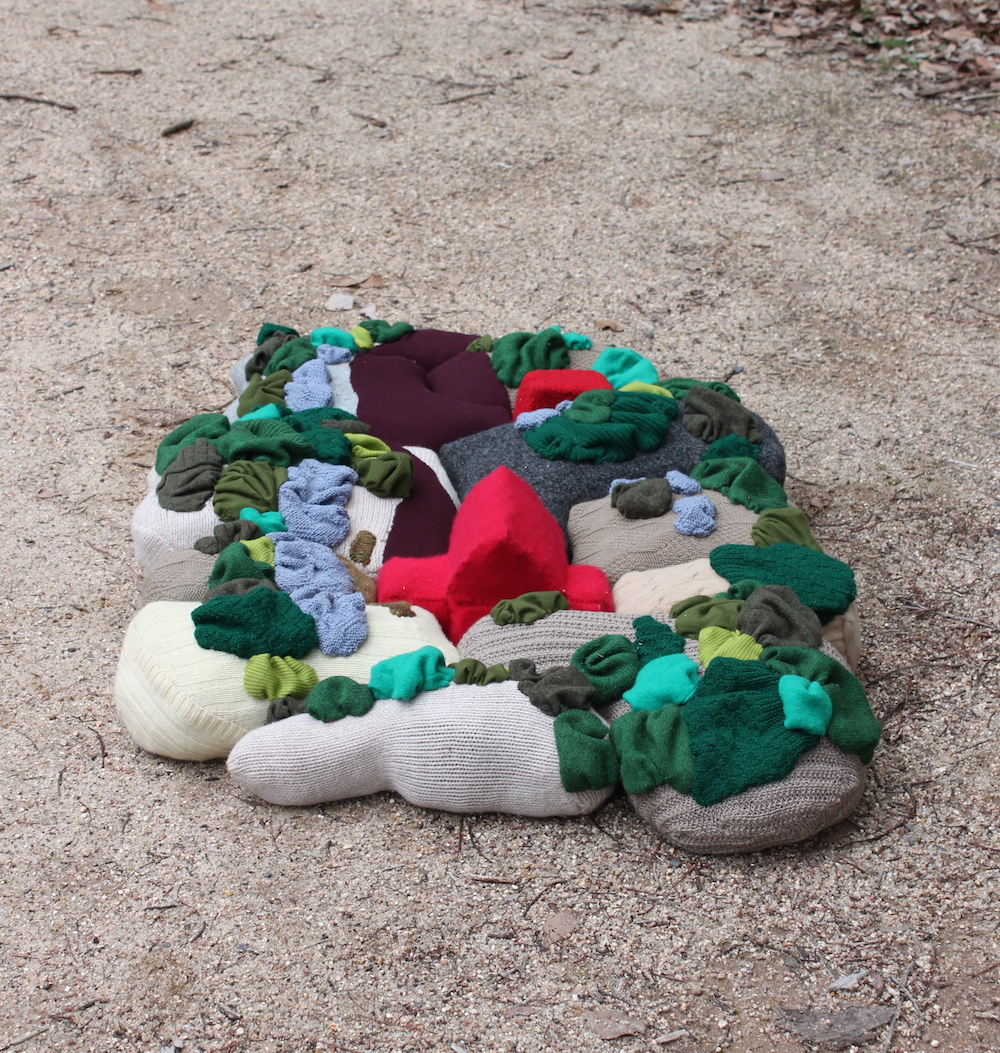 The completed sculptural map of Birrarung
at the open day.