News
Upcoming exhibition Blackroom Gallery
I've been hard at it in the studio making a new body of work for my coming exhibition LAND,SEA AND SKY at the BLACKROOM GALLERY, Cook Street, Flinders
The works draw on my observations of the natural world when out collecting plastic waste from the beaches or wandering through the bush or even checking on the snail situation in the veggie garden after dark. Most of the materials were unearthed in the studio- I thought its time to put these wonderful collections of chair legs, squash raquets and other household items to use alongside all that vintage metal I love so much.
land,sea and sky
4-26 November
Blackroom Gallery
Cook Street Collective
2/41Cook Street , Flinders
phone: 59891022
open Friday to Monday
10 am - 4 pm or by appointment
Please join us for opening drinks on Saturday 4th.
2 - 4 pm
Meanwhile here is a little peek at a couple of pieces......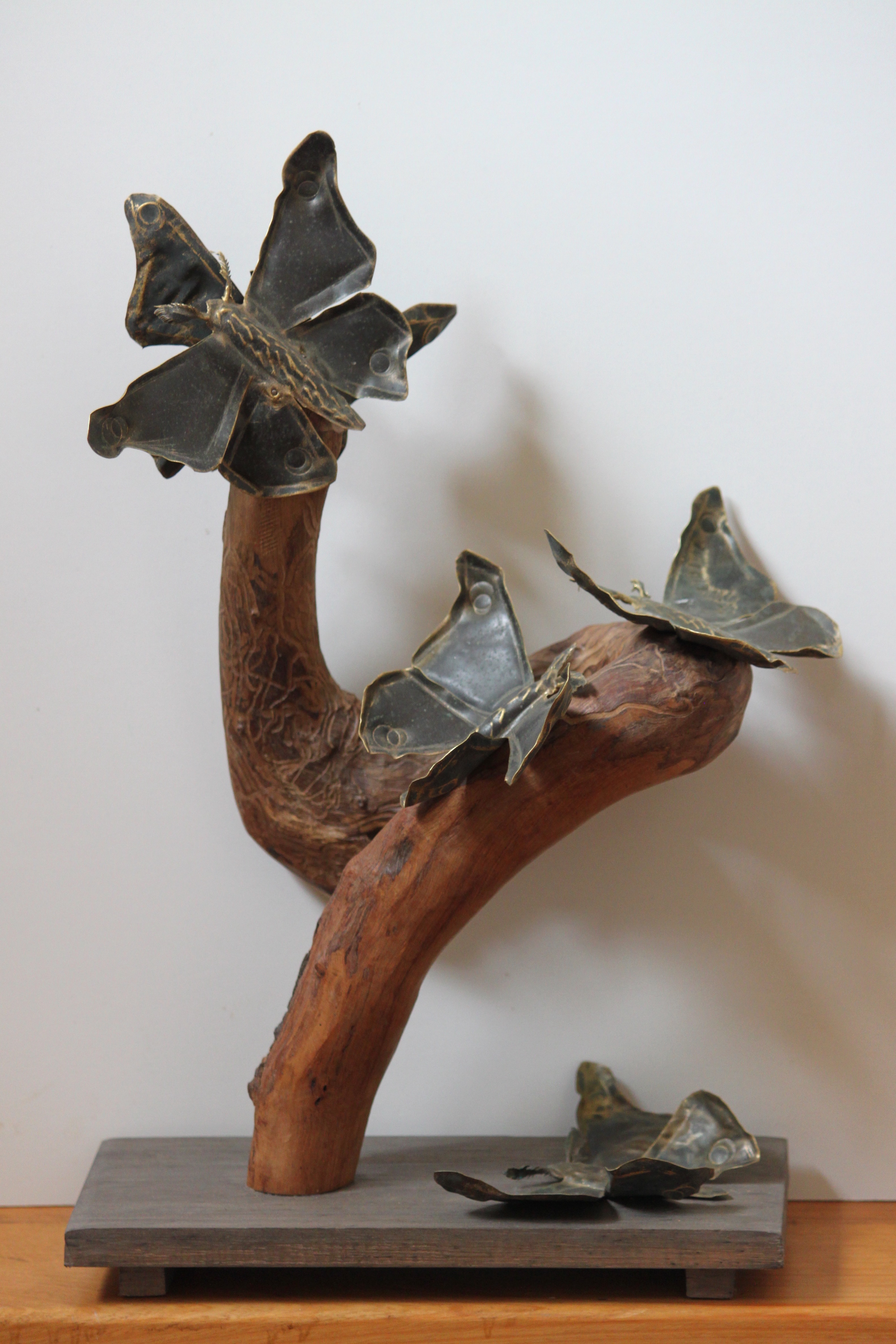 Drawn to the light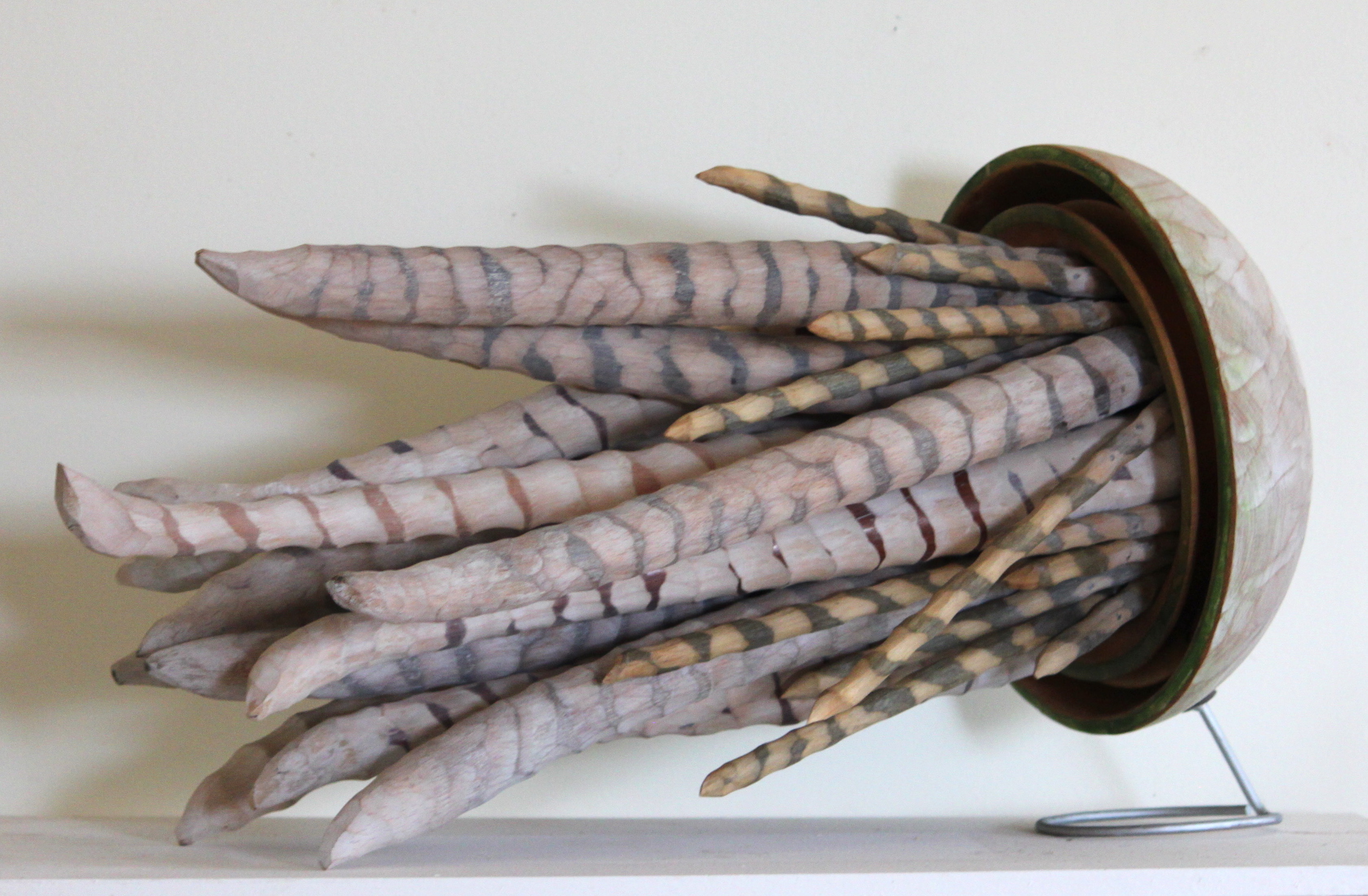 Jelly
Banyule Works on Paper
I'm really thrilled to have been selected once again for the biennial Banyule Works on Paper Award.The theme this year was come gather and asked artists to consider what reconcilliation means to them individually or collectivly .My work made from torn fragments of eco dyed paper in various colours represents our diverse community and asks us to think about the fact that we all have the same fundamental needs and aspirations . I hope it encourages to people to reach deep down inside and vote YES on October 14.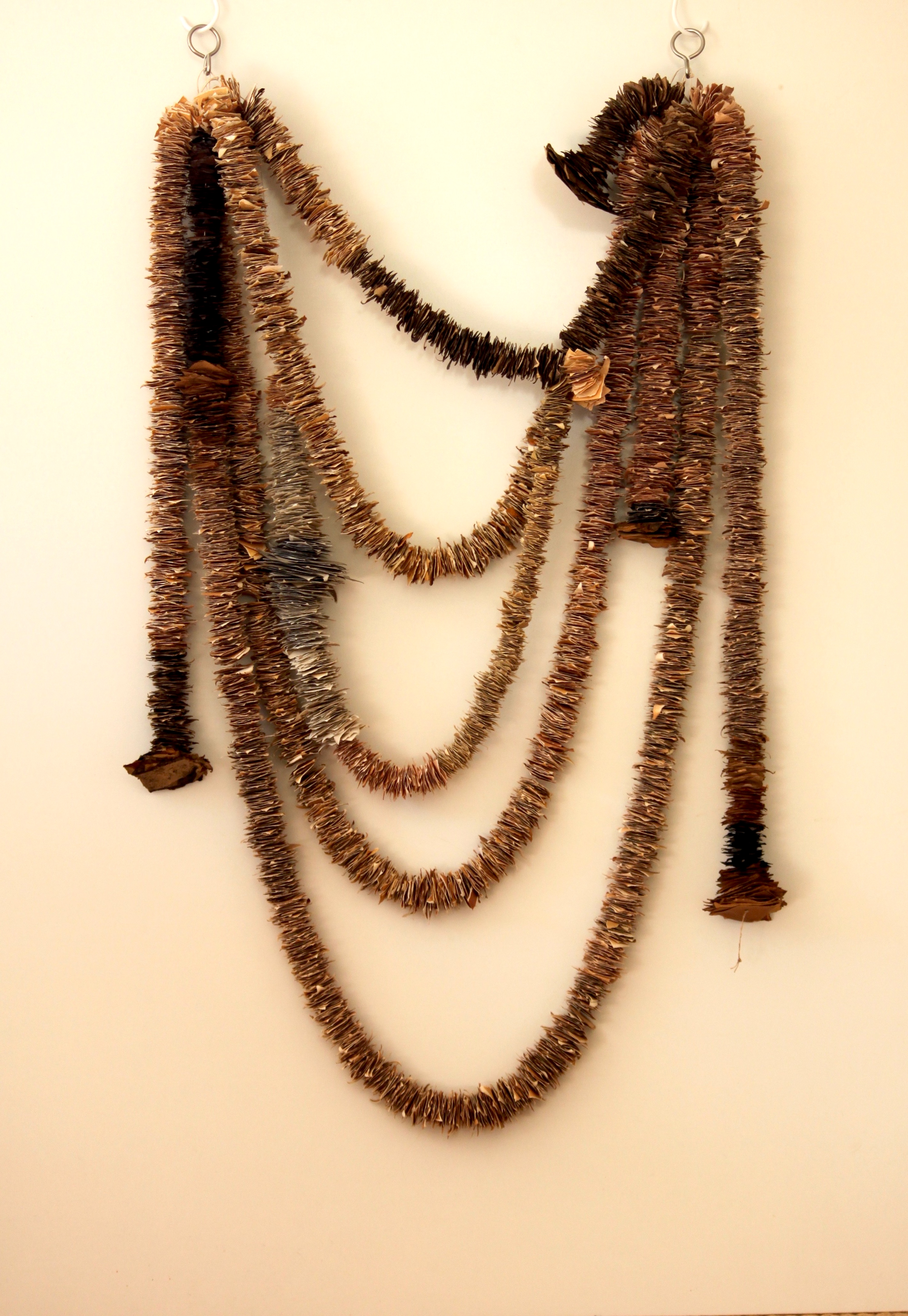 Have a heart- eco dyed hand torn paper fragments
Art Gallery 275
@Ivanhoe Library and Cultural Hub
275 Upper Heidelberg Rd
Ivanhoe Vic
15 September - 26 November
closed Monday and Tuesday
open 10 - 5 Wed to Fri
10 - 4 Saturday
11 - 4 Sunday
prisims-volume 1
The first edition of prisims, a new zine published by the Mornington Peninsula Regional Gallery has just been released and I was very happy to be one of the three local artists to be included along with Mike Green and Joshua Searle. Danny and Leah came out for a studio visit and a chat and it was wonderful sharing my space and insights into my work with them.
While we were sleeping- exhibition
The response to the exhibition was simply overwhelming and beyond my wildest expectations.
in 13 days, 1552 people walked through the doors of the Foul Luggage Store to see the works and some were people visiting Point Nepean who stumbled upon it, some were school groups camping down there and many others came to see the show and still many more came back again. I was onsite every day and there was barely a moment without someone in the space. We had some fabulous and interesting conversations about the issues of plastic waste - it was absolutely wonderful
Thanks again to the Mornington Peninsula Shire for supporting the project with a Creative Community Grant.
I'm hoping to shw While we were sleeping again so please follow #lizwalkerart on Instagram for updates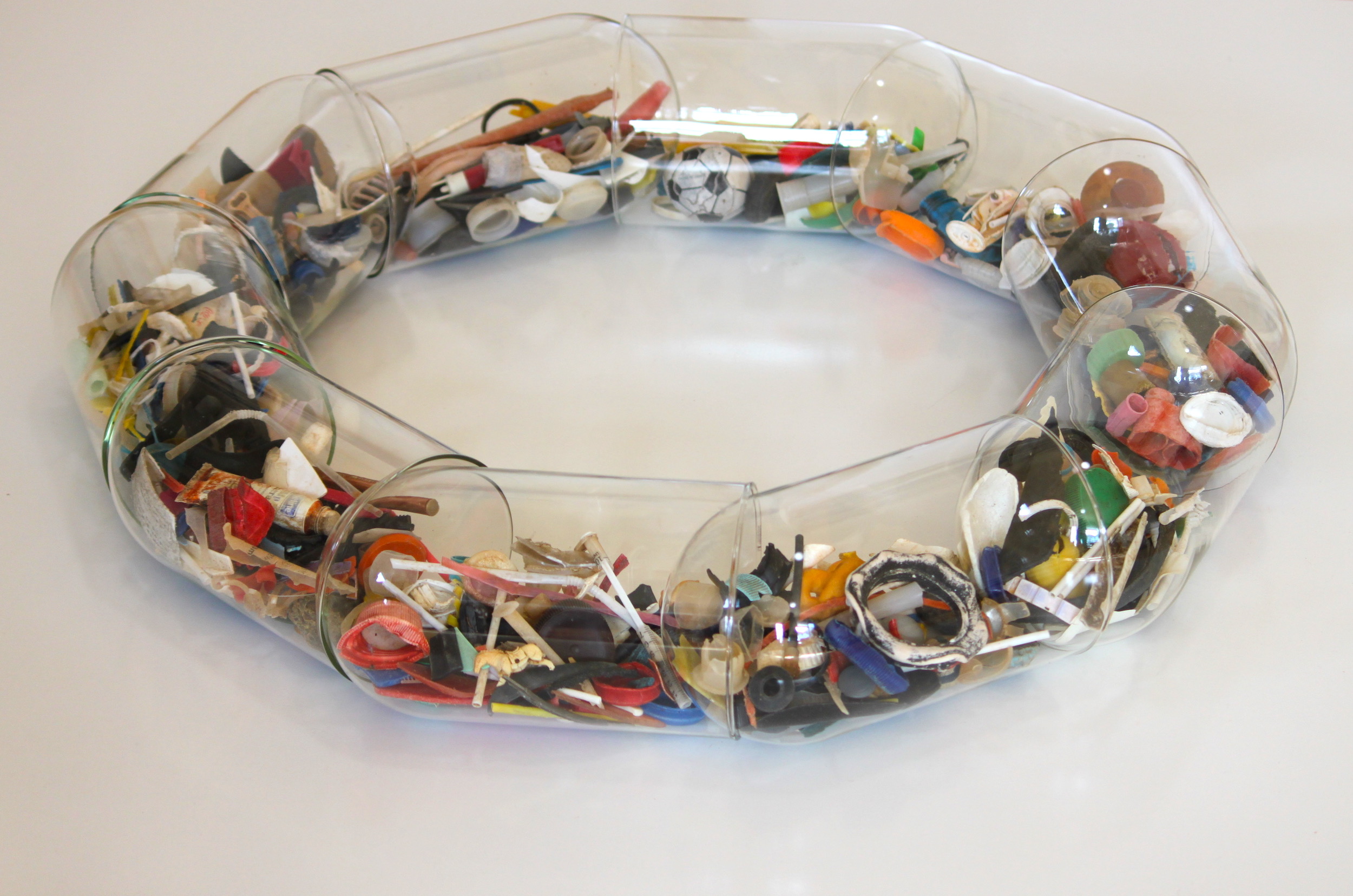 undercurrent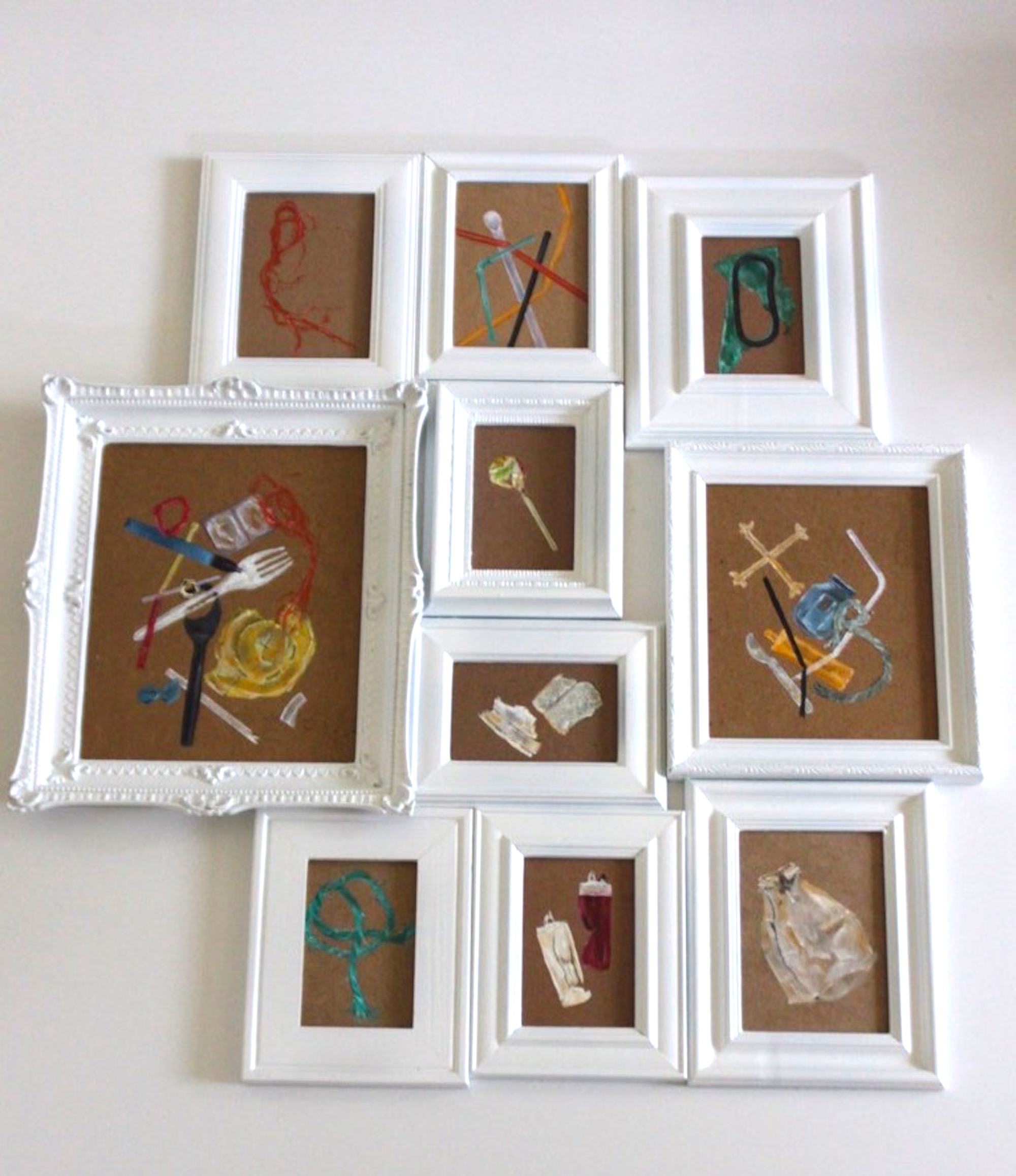 The summit
MPRG CONNECT
I'm very pleased to have an image of The last supper commissioned for the MPRG Airlock as part of their MPRG Connect initiative showing work of artists living on the Mornington Peninsula.
Cook Street Collective_Flinders
I'm a member of this vibrant and exciting creative collective and even though the gallery has closed temporarily due to covid, works are still available to purchase on line and can will be delivered anywhere in Australia. Go to www.cookstreetcollective.com.au for works and details.
Carrs Park Artist in Residence program
My Georges River Council Carrs Park residency will now be undertaken in October after a number of COVID related cancellations. I'm already looking forward to it and will enjoy the time to create withour interruption when it finally happens.
Galleries
My work is now available at the following galleries:
Montsalvat, Eltham
Stockyard Gallery- Main St, Foster

Bathurst Regional Art Gallery, Bathurst, NS
Cook Street Art Collective Gallery, Cook St, Flinders
The G.R.A.I.N Store, Blake St, Nathalia