07.03.2015 to 29.03.2015
Frank Tate Gallery
Old Fryerstown School
Fryerstown
Magpie is a collaboration which celebrates the beautiful Asutralian birdsong of the Magpie.
In 2003 sound artist Ros Bandt , was commissioned to write a piece on the Magpie.
This exhibition brings together these recordings with the beautiful imagery of baby magpies growing up, captured in detail by photographer Marion Williams, interspersed with nests and featheres objects created using natural and recycled materials.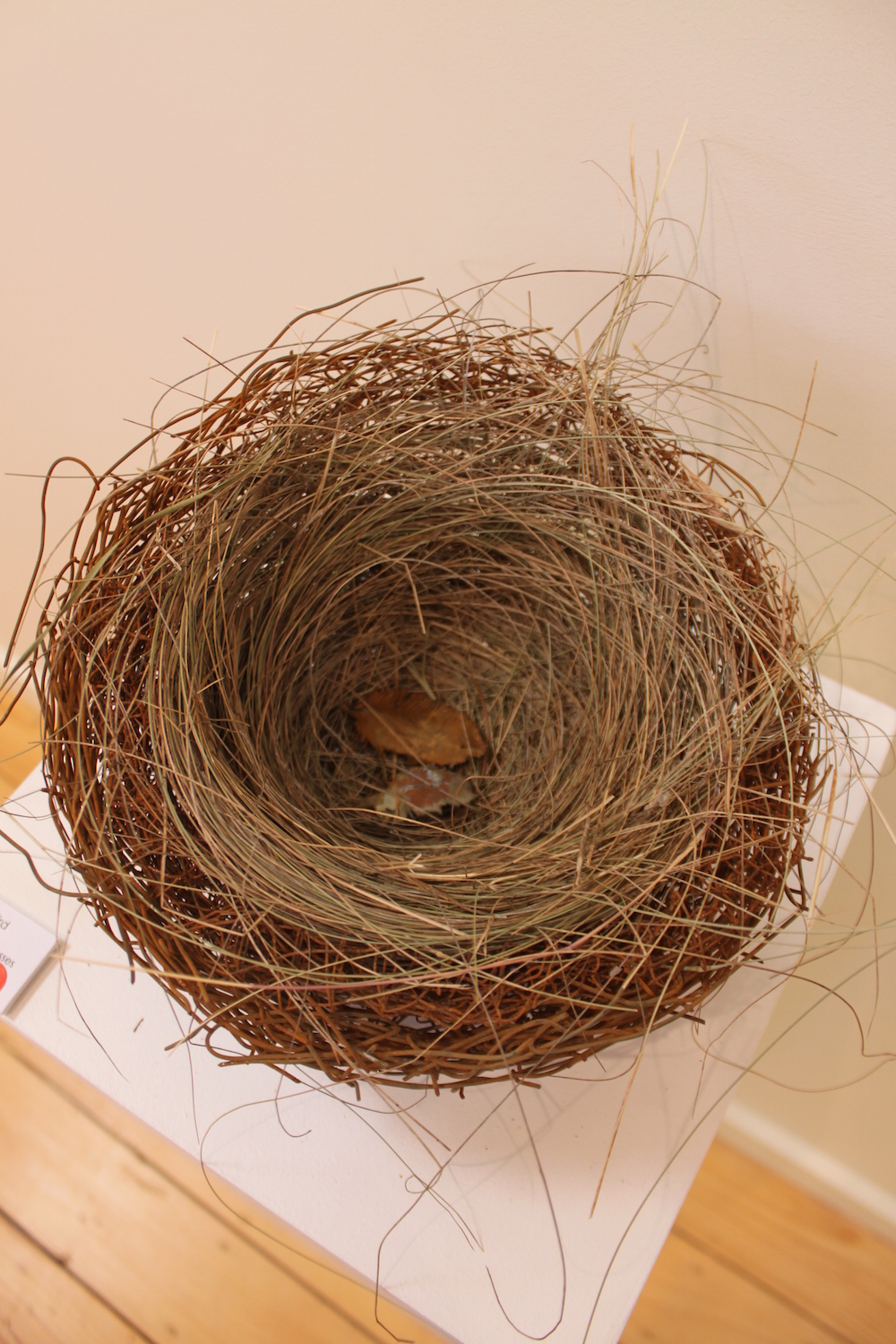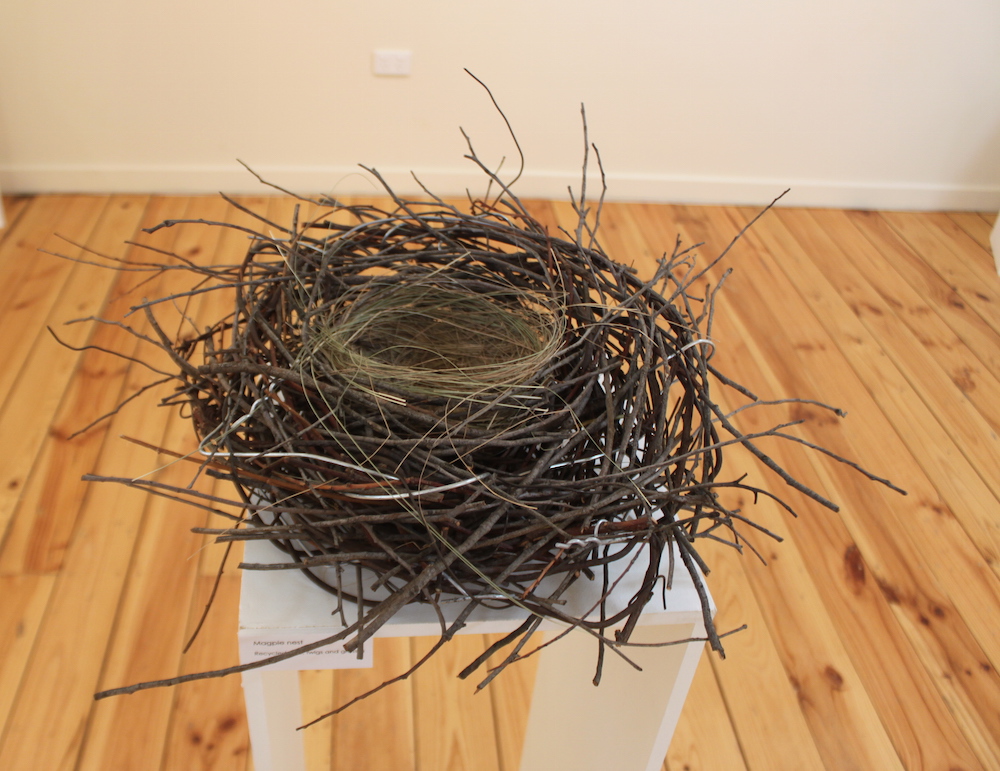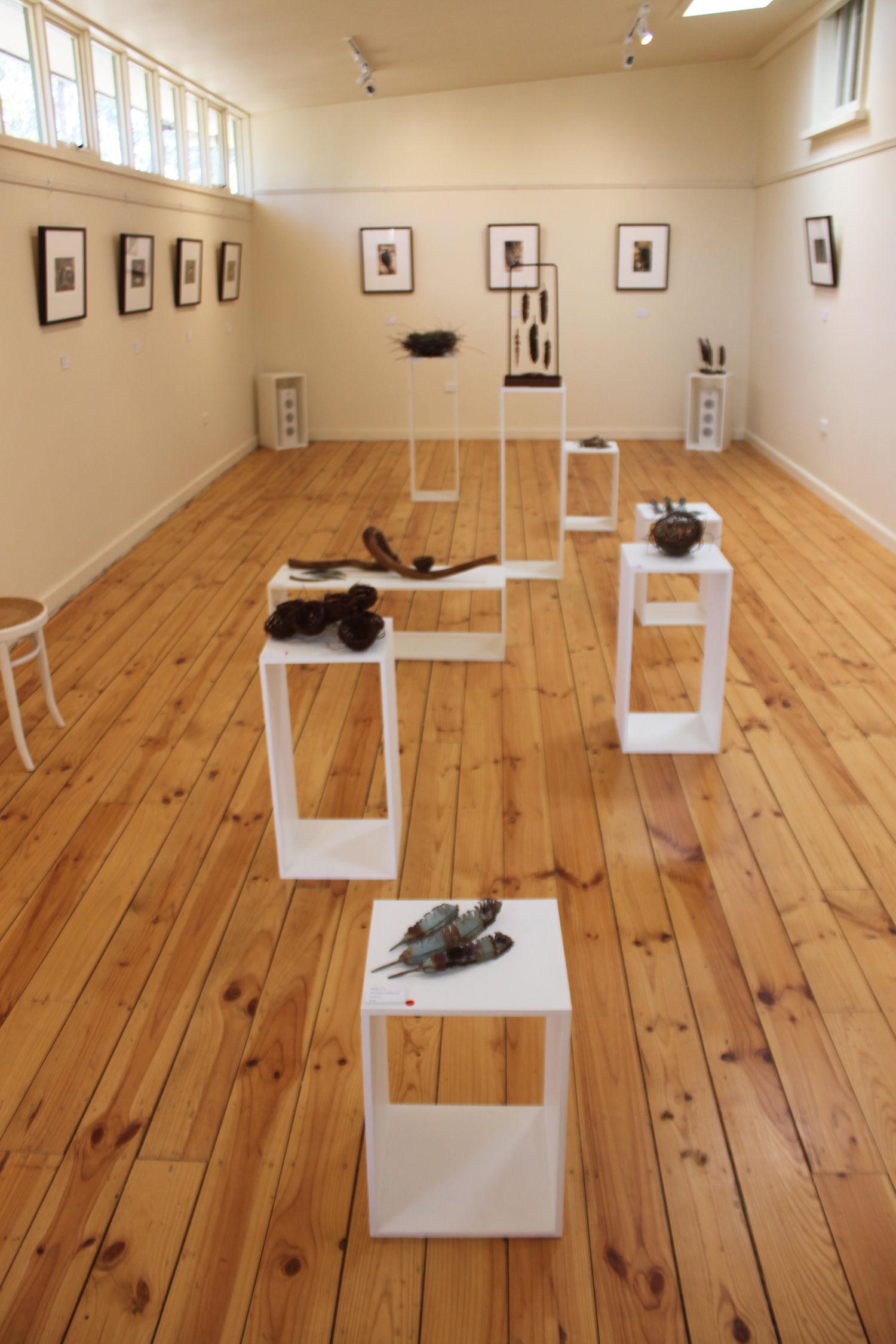 installation view